Meet the Team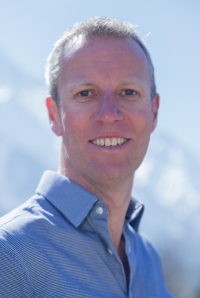 Andy SYMINGTON - Director
Andy qualified as a Chartered Surveyor in 1996 whilst working at a niche investment practice in London's West End. Gaining wide experience in the property profession with a focus on commercial investment, Andy moved to a larger practice, Nelson Bakewell, in 1999. Here he worked on the £300m takeover of MEPC, as well as the active management of GE's Property Investment Portfolio. In 2001, he moved to Edinburgh to join the Asset Management team at RBS, working on the Core Property Strategies in London and Bristol with a pivotal role in the £290m acquisition of Brindleyplace in Birmingham. He moved to Chamonix in 2004 where he lives with his wife and 2 sons. He is a Trustee of Kennedy's Disease UK, an Ambassador for Crowd With Us loves his skiing and cycling.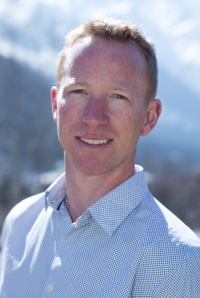 Matt EDELSTEN - Director
Matt has worked in London's West End in commercial valuation and investment at national surveying firm, Lambert Smith Hampton. Qualifying as a Chartered Surveyor in 1997, Matt concentrated on commercial investment throughout the UK, with a focus on retail and industrial property. Matt moved to Nelson Bakewell in 1999, specialising in commercial investment agency, becoming an Associate Director in 2001. In 2004, he decided to mix his property knowledge with his love of the mountains by moving to France to establish Mountain Base with Andy. As well as juggling business and family, he loves to ski, play tennis and cycle. Matt lives with his wife, Charlotte and three children.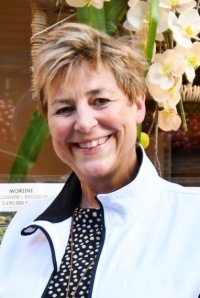 Ingrid MAES - Senior Sales Executive
After obtaining her Masters in Law in Brussels, Ingrid worked in corporate sales management for Rank Xerox and Canon for 12 years, before joining her husband in running a hotel in Lake Garda and then in Morzine from 2004. Ingrid gained her Carte Professionnelle to become a licensed French estate agent in 2004 and ran her own agency, Morzine Prestige, before joining forces with Mountain Base in 2022. Ingrid speaks 5 languages including German, Italian and Dutch.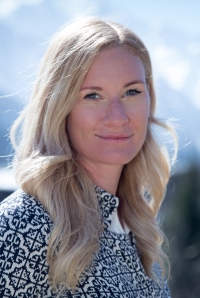 Amanda GOTTHOLD - Sales Agent
After having studied French in Paris and Real Estate Law at Stockholm University, Amanda worked for her family's business, Mäklarhuset, one of the top real estate firms in Stockholm. Born in Sweden, Amanda has been in France for the last 10 years and speaks fluent French, English and, of course, Swedish. She decided to settle in Chamonix because of her love for the mountains, particularly the skiing and mountain biking. Amanda joined the Mountain Base team in 2019, working as a negotiator.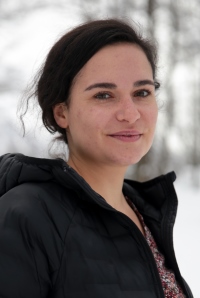 Hanna ROBERT - Sales Agent
Hanna is French and has always been drawn to the great outdoors, spending time living in California before studying International and European Law at the Sorbonne in Paris. Bilingual and a musician, after her studies she worked in showbusiness selling concerts in the capital. After travelling extensively in Europe, she decided to settle in the mountains and moved to Chamonix. Passionate about people and highly sociable, she quickly built up a local network in the Chamonix valley, thanks in part to music (she plays the violin in her free time). She also enjoys skiing, climbing and hiking. Hanna has been working as a negotiator at Mountain Base since October 2021.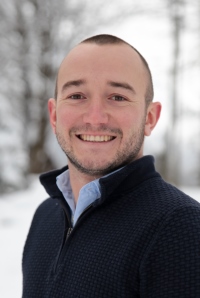 Max RAINS - Sales Agent
Max studied French and Politics in Oxford and Grenoble, graduating in 2012 and cementing his passion for France. At this point he made the move over to Chamonix to work for TUI Group in several roles, namely reservations, transport and purchasing, responsible for securing contracts in accommodation and services. Building up a portfolio of contacts throughout the Alps, he has a deep knowledge of all the resorts. Max is a keen skier during winter and tennis player during summer, he also enjoys hiking with his rescue dog (named Max) on the trails around the Chamonix Valley. He joined the Mountain Base team in 2021 as a negotiator.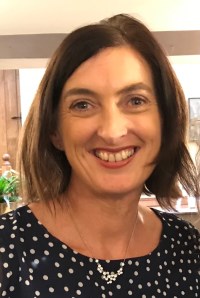 Fiona LAMBERT - Sales Agent
Fiona had a love of France from an early age, moving permanently to Morzine in 2006 with her husband and son to set up a luxury catered chalet business. Her background, flying around the world as long-haul cabin crew, gave her a global view and an understanding of clients' needs. With the experience gained from renovating a Savoyard farmhouse in Montriond and project managing the build of her own oak framed chalet in Morzine, Fiona has a wealth of knowledge to share on life in the Alps.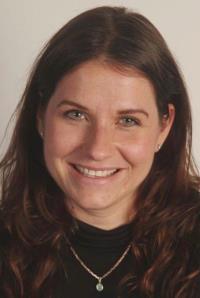 Stephanie GRIEVES - Sales Agent
Steph moved to the Cote d'Azur at a very young age and went to a French school to study sales, later settling in the mountains. Helping run a family restaurant business for many years, she studied real estate in her spare time and recently decided to dedicate herself to that full time. Steph lives in Chamonix with her partner and daughter and has been a part of the Mountain Base team since early 2023, splitting her time between the Chamonix and Morzine offices.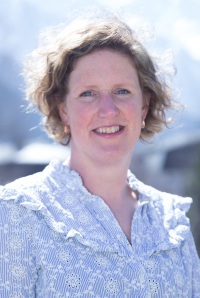 Hannah ZERMATTEN - Assistant
After graduating from Durham University in 2006 with a degree in Economics and French, Hannah lived and worked in a variety of mountainous spots including Queenstown, Whistler and Méribel before finally settling in Chamonix in 2011, where she now lives with her husband and young son. French-speaking and a committed Francophile, Hannah manages the Chamonix office and looks after the sales instructions alongside other administrative tasks.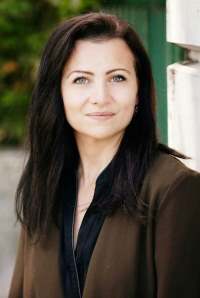 Mélissa CHALENCON - Assistant
A born and bred "Morzinoise", Mélissa has seen the village evolve over the years. Having studied Negotiation & Customer Relations, inspired by human psychology and sales, she first worked in the food industry but then wanted to develop her career in the real estate sector. Mélissa is passionate about the mountains: hiking, fitness and ski touring, she is always on the lookout for new summits and new landscapes to explore.