Meet the Team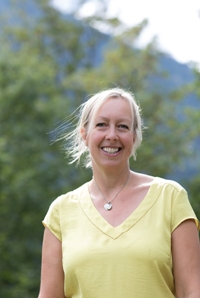 Andie Symington
Andie moved to Chamonix in 2004 when she, her husband
Andy
and their business partner
Matt
founded Mountain Base. Andie runs Rentals alongside Meg. Although mainly concentrating on admin and accounts, she is always available for enquiries and delighted to have continuity with the many guests who have been returning for over a decade.
Andie and her family love having everything on the doorstep. With hiking, biking, tennis, swimming and more in Summer and miles of pistes in winter there are plenty of options to tire out energetic children! On top of that, she loves the French way of life - fresh bread from the boulangerie, outdoor living and the importance of getting together with friends & family.
Top tip: Chamonix is not only for extreme sports - it's really family-friendly!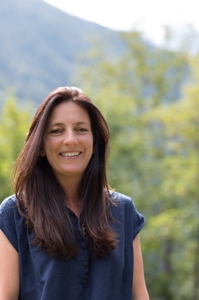 Meg Fuller
Meg has been based in Chamonix since 2013 and was delighted to join Mountain Base in 2015. She now runs Mountain Base Rentals with Andie and an excellent team who do their utmost to ensure that guests have a fabulous stay. She is on hand to help with anything from recommending the most suitable property, advising owners on their rentals and answering any questions before or during a stay.
Meg loves the mountain lifestyle and is an avid rock climber and trail runner. Having completed a number of the races in Chamonix and surrounding areas, she's a good person to talk to about the trails in the valley. Although she adores the summers, she enjoys skiing and ski touring in winter.
Top tip: The view from Refuge de Loriaz is worth all the effort it takes to get there!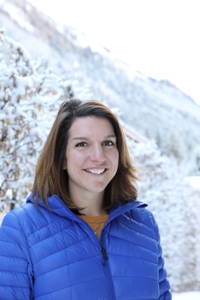 Beccie Richards
Beccie moved to Chamonix in 2011 and began working for Mountain Base Rentals in 2019. She looks after the services and pre-arrival information for our guests, and is our go to person for winter and summer lift passes. She is also responsible for writing our blog, newsletters and managing our various social media channels.
What sets Chamonix apart for Beccie is the distinct seasons and what each has to offer. This fits with her bright and energetic personality and her love of trying new things. Beccie has tried most of the activities in the valley as well as restaurants and nightlife, so she is a great person to ask for local tips.
Top tip: Ski a different area each day for a fantastic and varied holiday and don't forget to make use of your MBU lift pass, Courmayeur and St Gervais are not to be missed!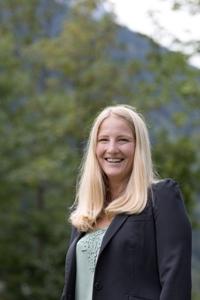 Jemima Lang
Jemima moved to Chamonix in 2012 and joined the Mountain Base Rentals team in 2017. Her role involves managing the company's website and content alongside taking bookings and responding to enquiries. She is happy to help answer any questions you have about the resort and welcomes your feedback on the website.
Jemima chose to make Chamonix her home for the excellent and varied ski areas available as part of the Mont Blanc Natural Resort (10 in total), the stunning landscapes and the hiking in summer. She is also fond of the lively après-ski scene and great selection of restaurants in the valley.
Top tip: Enjoy a wonderful mountain meal at the La Crèmerie du Glacier in the forest surrounding Grands Montets.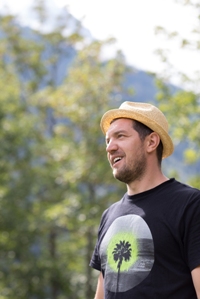 Mitch (Ghit Madalin)
Mitch is Mountain Base Rentals housekeeping manager. His role is to coordinate and support the head cleaners to make sure the properties are ready for guest and owner arrivals. He is often whizzing between properties picking up and delivering linen and making sure they are well equipped with the provisions we include for self catering.
Mitch moved to Chamonix because it is a place where the winters are longer which works well for his love of snowboarding. In the summer he is often found playing basketball on the track at the sports centre and generally enjoying the positive summer vibe.
Top tip: Wear a helmet and respect the mountain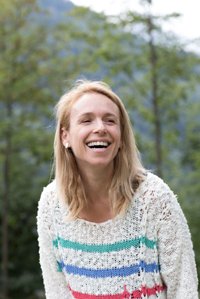 Roxana Moga
Roxanna moved to Chamonix in 2011 and for the past 6 years has been working as Mountain Base Rental's Property Manager. She is responsible for maintaining the high standards of all our rental properties and is always on hand to answer any queries about the properties. Roxanna's excellent language skills enable her to communicate easily with all our guests and our suppliers.
Outside of work, Roxanna not only loves the mountain sports the valley has to offer, but also its many festivals and events that contribute to Chamonix's international and convivial atmosphere.
Top tip: Enjoy a relaxing evening at the QC Terme Spa in winter or a sunny afternoon at the Olympic outdoor pool in summer. Both have great views of Mont Blanc!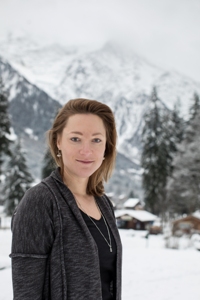 Satu Kataja
Satu works alongside Beccie, helping to organise pre-arrival services, meeting and greeting guests and ensuring thorough property checks. She is on hand to answer any questions you may have about your holiday or the Chamonix Valley.
Satu moved to Chamonix from Finland and has been living here since 2007. She loves the international atmosphere of the valley and enjoys a range of activities including skiing, hiking, climbing and cross fit. However, to switch off she'd recommend a bit of knitting. She makes fabulous scarves!
Top tip: Have a unique and amazing experience swimming in the mountain lakes of Lacs des Chéserys and don't miss the Accro Park in summer.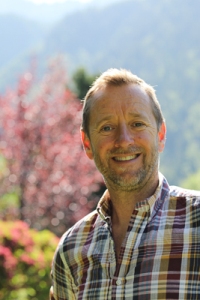 Will Corder
Will joined Mountain Base Rentals in 2019. He is responsible for maintaining our property presentation standards working closely with our head cleaners. Thanks to his previous Super Yachts experience his attention to detail is second to none. Will is the person to contact to arrange any additional housekeeping services during your stay. He is also very handy with tools so can resolve small maintenance issues.
Will loves the mountains and previously lived in Chamonix between 2000 - 2007 when he completed the Tour du Mont Blanc and climbed the infamous Mont Blanc! In his spare time Will enjoys both skiing and snowboarding, as well as mountain biking and road cycling.
Top tip: In summer take children to Le Paradis des Praz's relaxed, shady play area and cafe next to crystal clear streams.